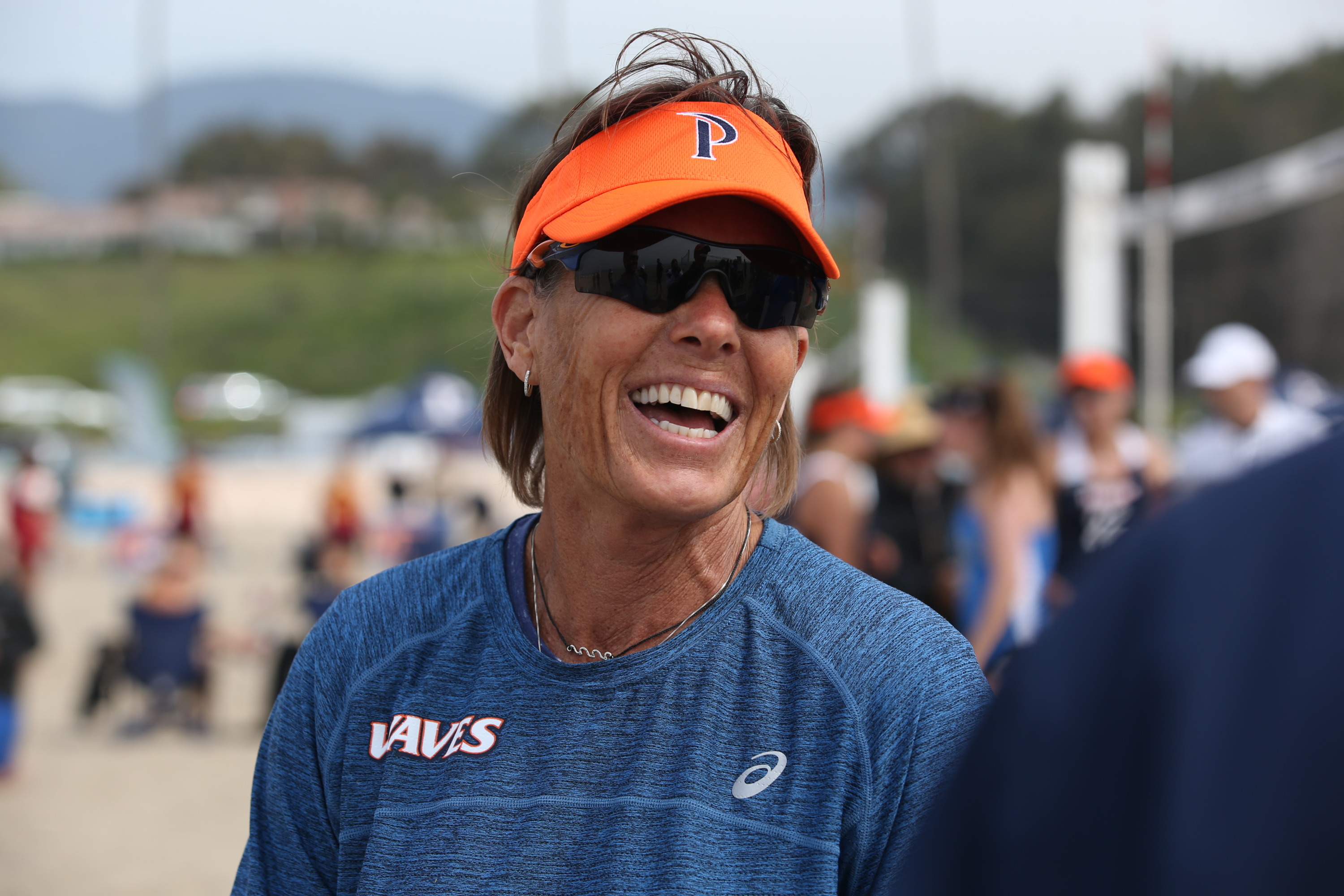 After more than a quarter of a century developing the Pepperdine women's volleyball program into a perennial top 25 entity and a mainstay in the NCAA Tournament,
Nina Matthies
retired from coaching the indoor game following the 2013 season, her 31
st
on the sidelines. Matthies continues to guide the Waves' beach team, and enters her seventh year with the squad in
2017-18.
Matthies' legacy extends far beyond Pepperdine and the volleyball court inside Firestone Fieldhouse. Several years ago Matthies, along with a committee of coaches and AVCA members, began campaigning to add beach volleyball to the list of NCAA sponsored sports. The NCAA announced "sand volleyball" as an emerging sport in January 2010, and Pepperdine officially added the program to its ranks in August 2011. The sport experienced record-breaking growth and became an NCAA championship sport prior to the 2016 campaign, being rebranded as "beach volleyball" in the process.
She was honored with an AVCA Hall of Fame induction in 2015.
In the sports first NCAA championship season, the Waves earned a berth to the inaugural tournament after also winning the first-ever West Coast Conference Championships in Santa Monica, Calif. The NCAA Tournament took place in Gulf Shores, Ala. and Pepperdine entered the field of eight as the No. 3-seeded squad. A year later in the 2017 season, the Waves finished as runners-up at the 2017 NCAA Beach Volleyball Championships, while also taking home the second-consecutive WCC tournament and regular season crown.